Enforcer V10 Smart Wireless Home Alarm System
The multi award winning Pyronix Enforcer alarm system is at the cutting edge of wireless intruder alarm design.  It uses advanced 2 way technology to preserve the battery life of each wireless device and informs you when a battery needs replacing. You can arm and disarm the system using the keyfobs that come as standard or remotely using the ProControl+ mobile App available on Android and iOS from anywhere in the world.
In addition to the standard peripherals outlined below, there are other sensors that can be added, such as smoke and CO detectors and even a flood detector.  The system is completely expandable to suit your needs now and in the future.
Price From

£559.00

including fitting, 2 year guarantee and VAT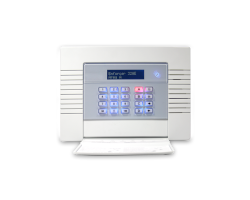 Pyronix Enforcer Control Panel with LCD keypad
Pyronix Enforcer control panel supplied and installed by Acewell comes with an inbuilt WiFi module that connects your security system to your existing internet router. Our Installers will programme the system for you to receive push notifications on your smartphone App in case of an event if required.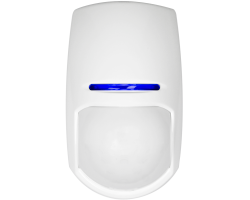 Pyronix Enforcer Wireless PIR Sensor
Two-way wireless technology enables instant wake up and instant sleep of the sensors, allowing continuous communication between the control panel and PIR while preserving the battery power.  The KX10DP is 'pet immune' allowing cats and dogs free access into protected areas without triggering the alarm.  Extra PIRs can be added to the system to suit the risk.

Pyronix Enforcer External Siren
Low power strobe LED technology in the Enforcer siren provides visual indication when the alarm is activated. It comes with a high performance 104db piezo audible alarm and tamper protection.

Pyronix Enforcer Remote Keyfobs
The 4 button remote key fob not only allows you to set and unset your burglar alarm but can also be used as a panic button if the feature is required.

Pyronix Enforcer Wireless Door Contact
The wireless door or window contact is a transmitter and a receiver ideal for wireless door/window protection that has a built-in magnetic contact and an additional reed switch for anti-sabotage detection.  Can be substituted for a further PIR if required.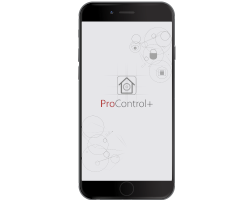 ProControl +
Receive notifications to your smartphone when the system is set, unset or activated.  The simple to use App which is available in iOS and Android versions, allows you full control of your home alarm system from anywhere in the world.
Completely FREE of cost for the first year and then £25.00 per year thereafter.
Requires the control equipment to have access to your home internet service via a wireless router.

Call us today on
01282 412340

to get your quotation for this Enforcer V10 wireless alarm system.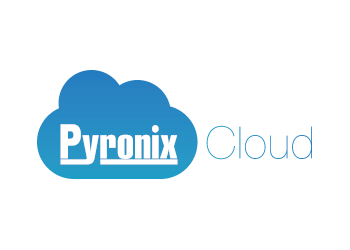 All images and logos are copyright and used with permission from Pyronix Ltd.