Products
We design and manufacture a wide selection of fire related products, in particular products related to fire suppression, like the ones below.
Sequential Actuator
This sequential actuator (or sequential activator) unit enables the monitoring and controlled release of multiple fire suppression generators or aerosols on one actuator circuit. Â For full details please see the datasheet appended below.
Available direct from the factory, the sequential actuator can be purchased in any quantity from one to hundreds. Please get in touch for pricing information.

Sequential actuator datasheet
Battery operated fire suppression panel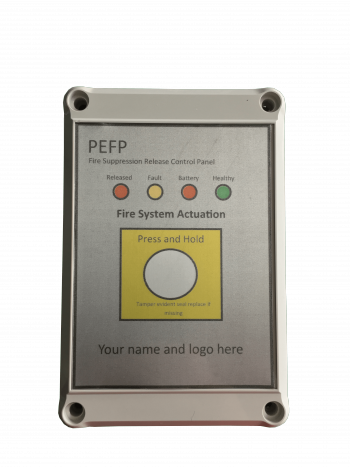 This small and versatile battery fire suppression control panel is ideal for providing fire suppression in areas where access to the mains electrical supply is difficult or where multiple low cost units are required.
Powered by 2 x CR123A battery cells, the unit can fire 2 aerosol generators (1A for 50ms check with us for compatibility) bringing fire suppression into areas previously thought impossible.
For full information, please see the datasheet below.

Battery fire suppression panel datasheet